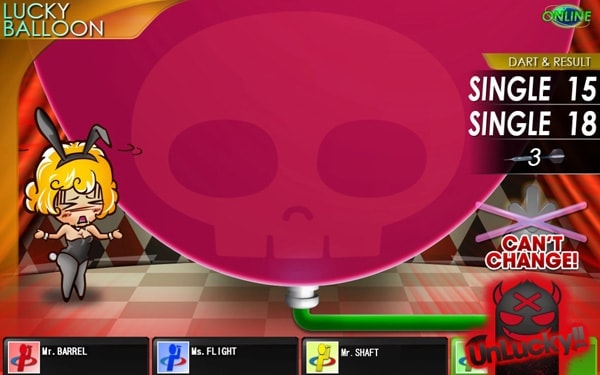 Rule
The points you hit is the amount of air that blows into the balloon.
The player who pops the balloon is the loser.
You can chose to throw 1 to 3 darts per round.
However, when the "Unlucky!!" mark comes up, you must throw all 3 darts.

ONE POINT!
Watch out because you will be called "Chicken" if you keep hitting the lower points!
This is a game of chance that is not affected by skill level,
so we recommend this game when playing with beginners.

Number of players
2 to 4 people (Doubles 3 to 8 people)