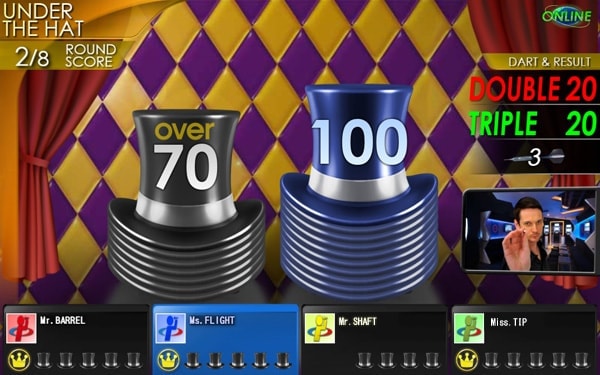 Rule
Each player starts out with five life points. Players must try and get points higher than the previous player to stack the hat. If they are not successful in stacking the hat, they will lose one life.
It is the end of the game for player who have lost all their life points.

ONE POINT!
Player will also lose a life point if the player scored the same score as the previous player.

Number of players
2 to 4 people (Doubles 3 to 8 people)